Office Hour: 8:00 a.m.-12:00 p.m., 13:00 p.m.-17:00 p.m.
Tel/Fax: +86-10-62752344
Email: pkuocean@pku.edu.cn
Room 511, Leo KoGuan Building, Peking University, No.5 Yiheyuan Road, Haidian District, Beijing 100871, China
Peking University Online Campus Map Link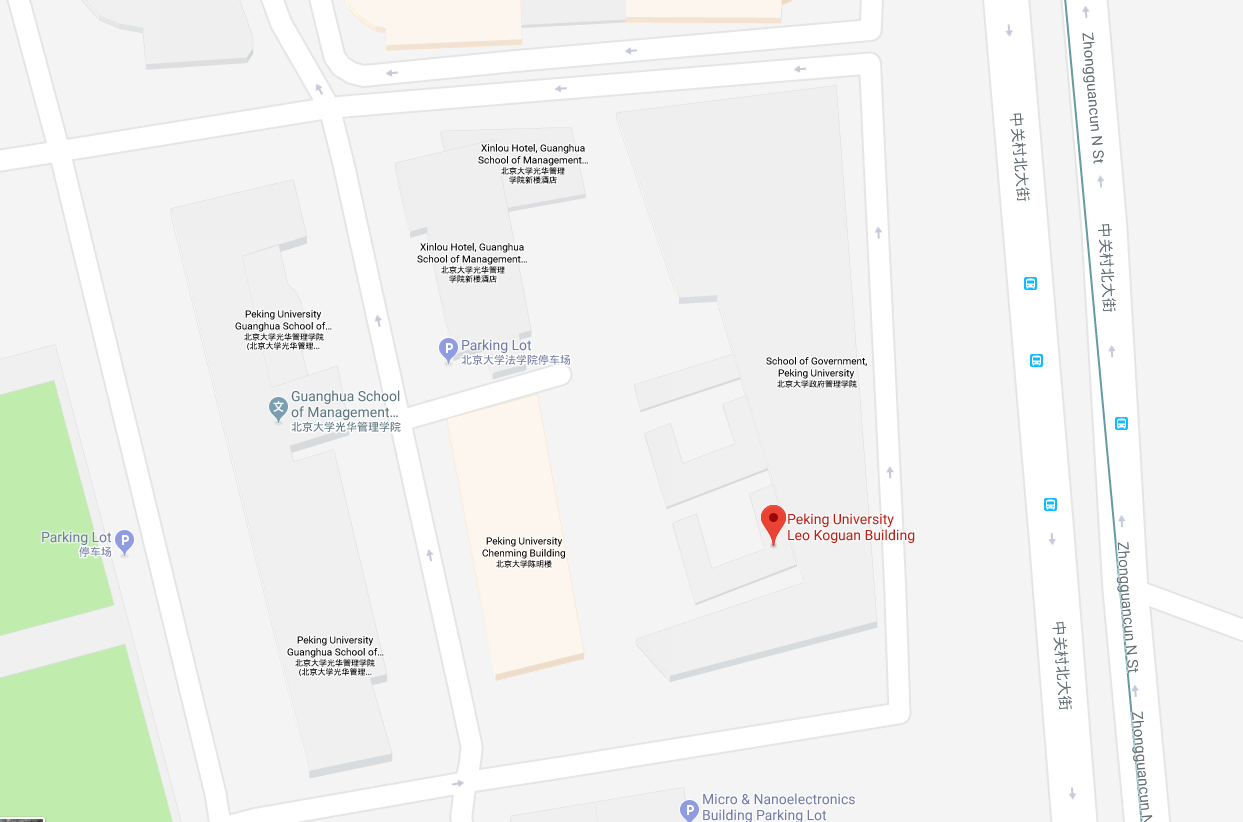 Transportation Instructions
Taxi:
If you travel by yourself, the most convenient transportation is to take a taxi from the airport to the address of your accommodation. The regular taxi meter-rate is 2.3 RMB/km and it will cost you around 100-130 RMB (expressway fee of 10 RMB and bunker surcharge of 1 RMB included) and 1-1.5 hours (depending on the traffic) for the whole ride. Please remember to ask the driver for the receipt in case you need to get in touch with the driver or with the taxi company.
Shuttle Bus:
You may also take the airport shuttle bus (Line 5) to Zhongguancun first and then change to a taxi. The airport shuttle fare is 24 RMB and you may purchase the ticket at the shuttle bus booth located just outside the Terminal 2 or Terminal 3. Line 5 Shuttle Bus service operates from 5:10 to 22:00. For more information, you may refer to the website: http://en.bcia.com.cn/
Subway:
See the attached Beijing Subway Map
You may also take the subway:
Take Line 'Airport Express' from Terminal 2 or Terminal 3;
Transfer to Line 10 at the 'Sanyuanqiao' station;
Transfer to Line 4 at the 'Haidian Huangzhuang' station;
Get off at 'The East Gate of Peking University' station
The Line 'Airport Express' charges 25 RMB/person and the subway charges 5 RMB/person if follow the above route. The Line 'Airport Express' operates 6:20 a.m.-22:50 p.m. (from Terminal 3) and 6:35a.m.-23:10 (from Terminal 2). For different subway lines within the city, please refer to the instructions inside the station for their operating time.