On Nov 12-16, 2018, Asian Universities Alliance (AUA) Youth Forum was hold in Bali, Indonesia. More than 40 student representatives from 15 universities of AUA participated in the forum. He Yongjie and Wang Jiteng, PhD students jointly trained by Peking University Institute of Ocean Research and Law School, and Zheng Xingwen, a PhD student of Peking University College of Engineering attended the forum.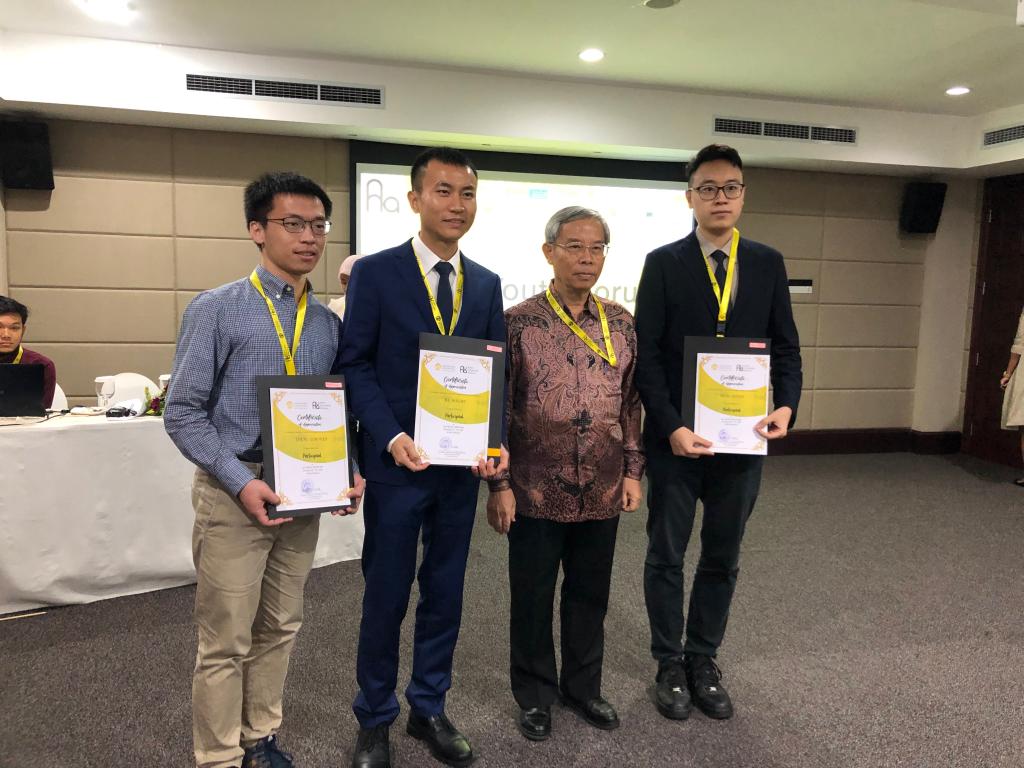 Ir. Sunaryo, Head of Indonesian University Maritime Center (IMC) issued a certificate of completion for each student, from left to right: Zheng Xingwen, He Yongjie, Wang Jiteng.
2018 Youth Forum under the theme "Ocean Preservation" refers to the Sustainable Development Goals (SDGs) number 14 titled Life Below Water. This Forum has provided an interdisciplinary platform for the students to discuss and exchange their views about the theme ocean preservation and opportunities to contribute to the protection of the ocean.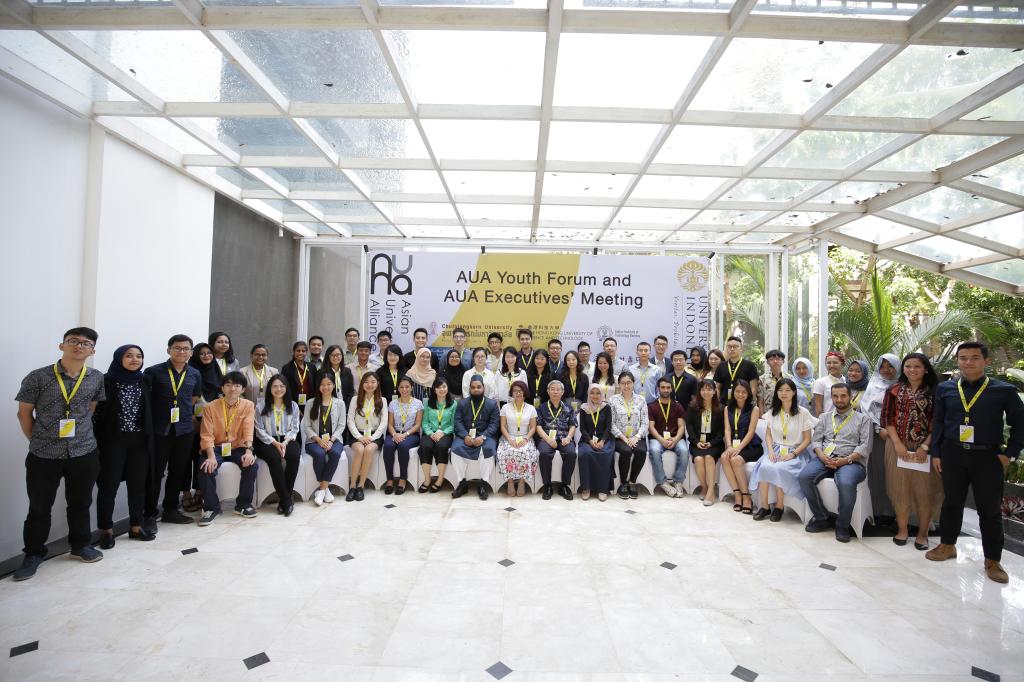 Students from China, Indonesia, Singapore, Japan, Korea, Thailand, Malaysia, India, Saudi Arabia, Kazakhstan, Sri Lanka, Myanmar attended the forum
Many topics focusing on maritime strategy, marine ecological protection, marine pollution and emergency treatment, and marine technology were discussed on the forum.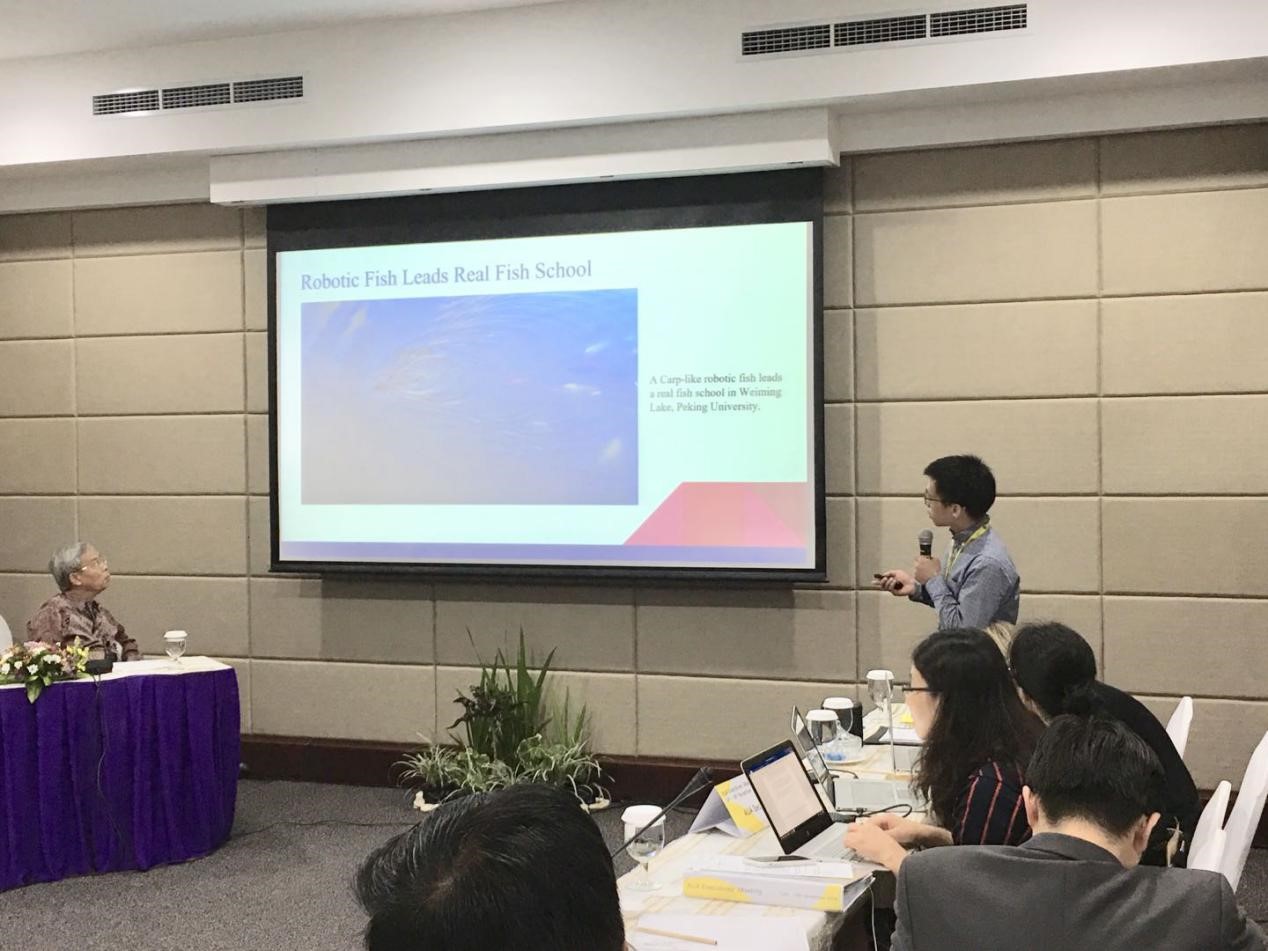 Zheng Xingwen is introducing the research of Peking University Intelligent Biomimetic Design Lab
Two workshops "Trash Hero" and "Bye Bye Plastic Bags" were also held to mobilize students to participate in cleaning the beach and making environmental-friendly shopping bags by hand.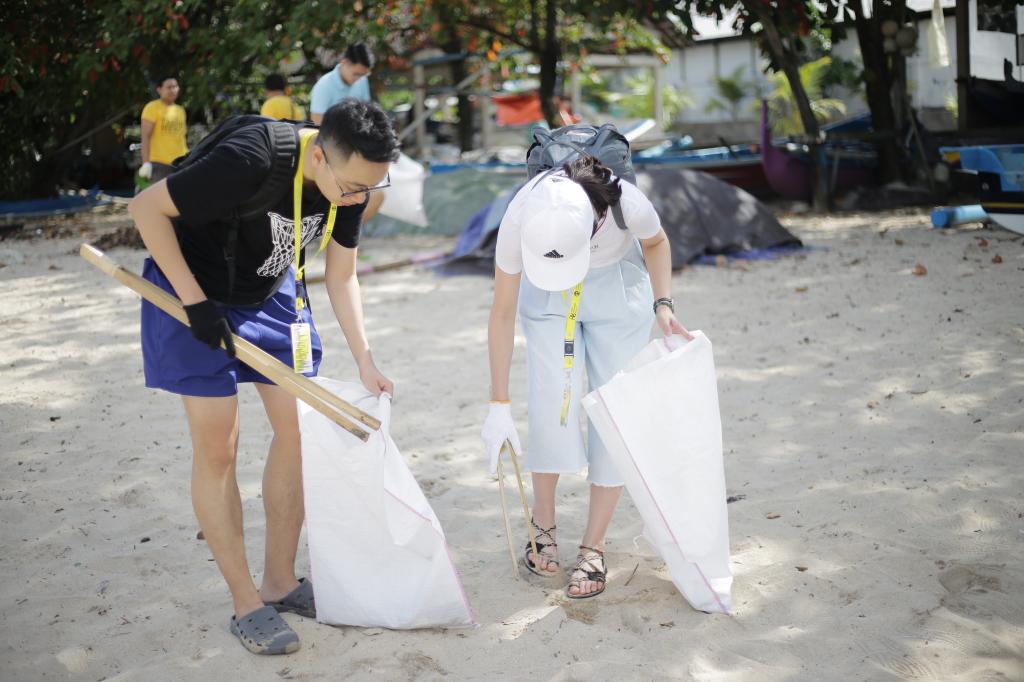 Workshop "Trash Hero": Students are doing cleaning on the beach
Workshop "Bye Bye Plastic Bags": Students are making environmental-friendly shopping bags
"Although our clothes were soaked with sweat on the beach cleaning day, I feel so proud that I can participate in this public service practice for marine protection. I also made a lot of international friends and we spent wonderful time together in Indonesia."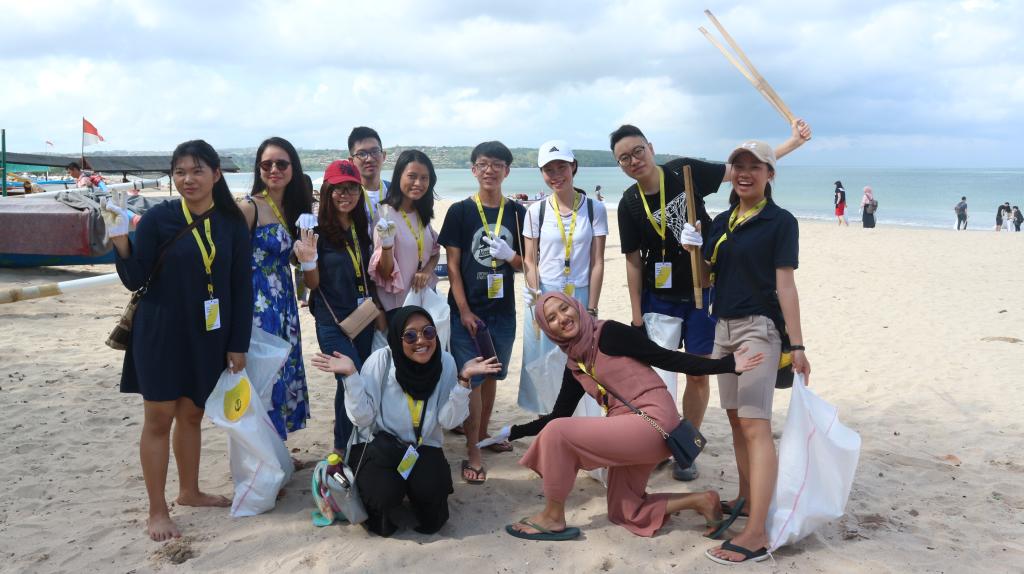 Group photo on the beach
The cross-culture communications and interconnections among young scholars will strengthen relations among the countries and make impact on the development of ocean preservation in the future.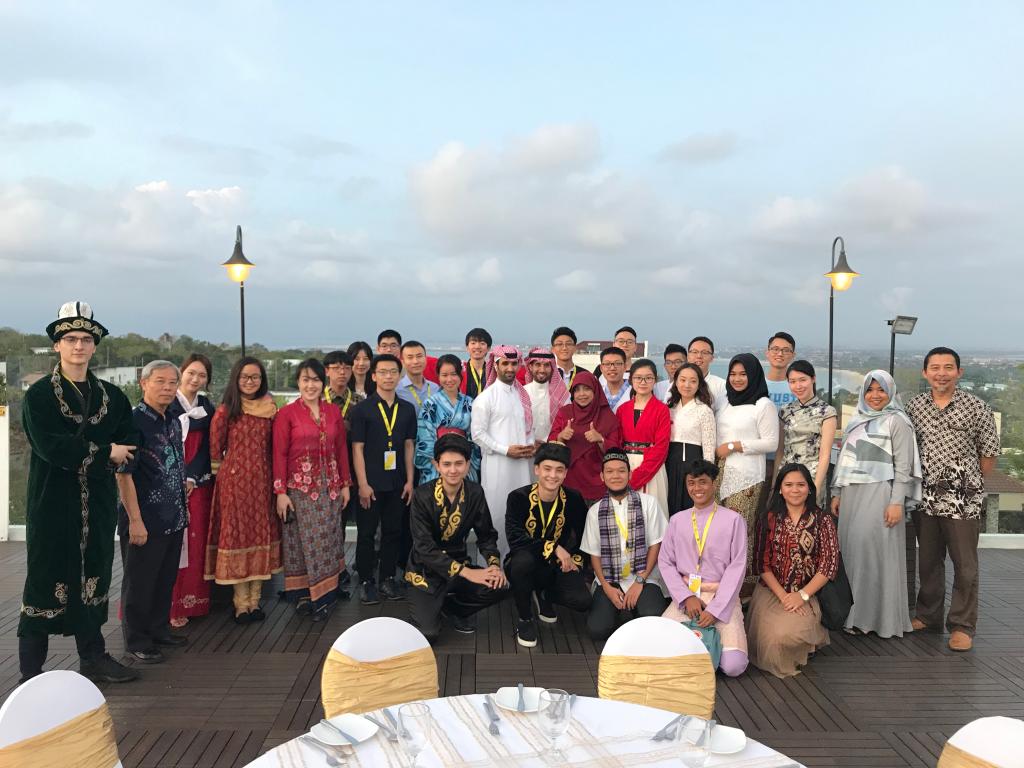 Group photo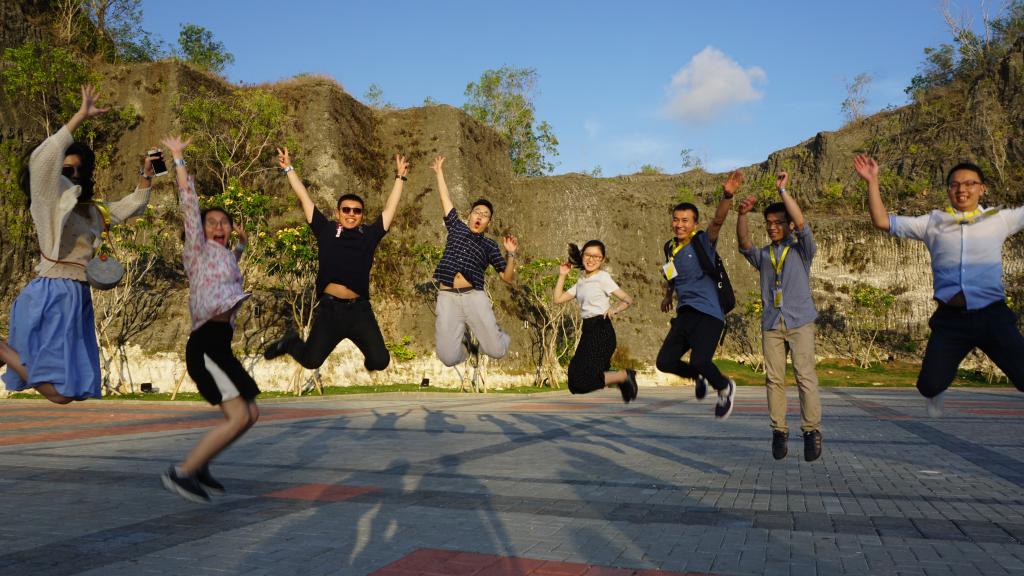 Group photo
"We highly recommend and encourage students to participate in such international forums and activities. One ocean one world, there are many global ocean issues waiting for our concerted efforts to solve and we will do our best to cultivate our students to become the true great leading marine experts. They are doing well with the belief of "think globally, acting locally" which they shared to us after the forum and we believe they will realize our mission." The office director of PKU Institute of Ocean Research said.